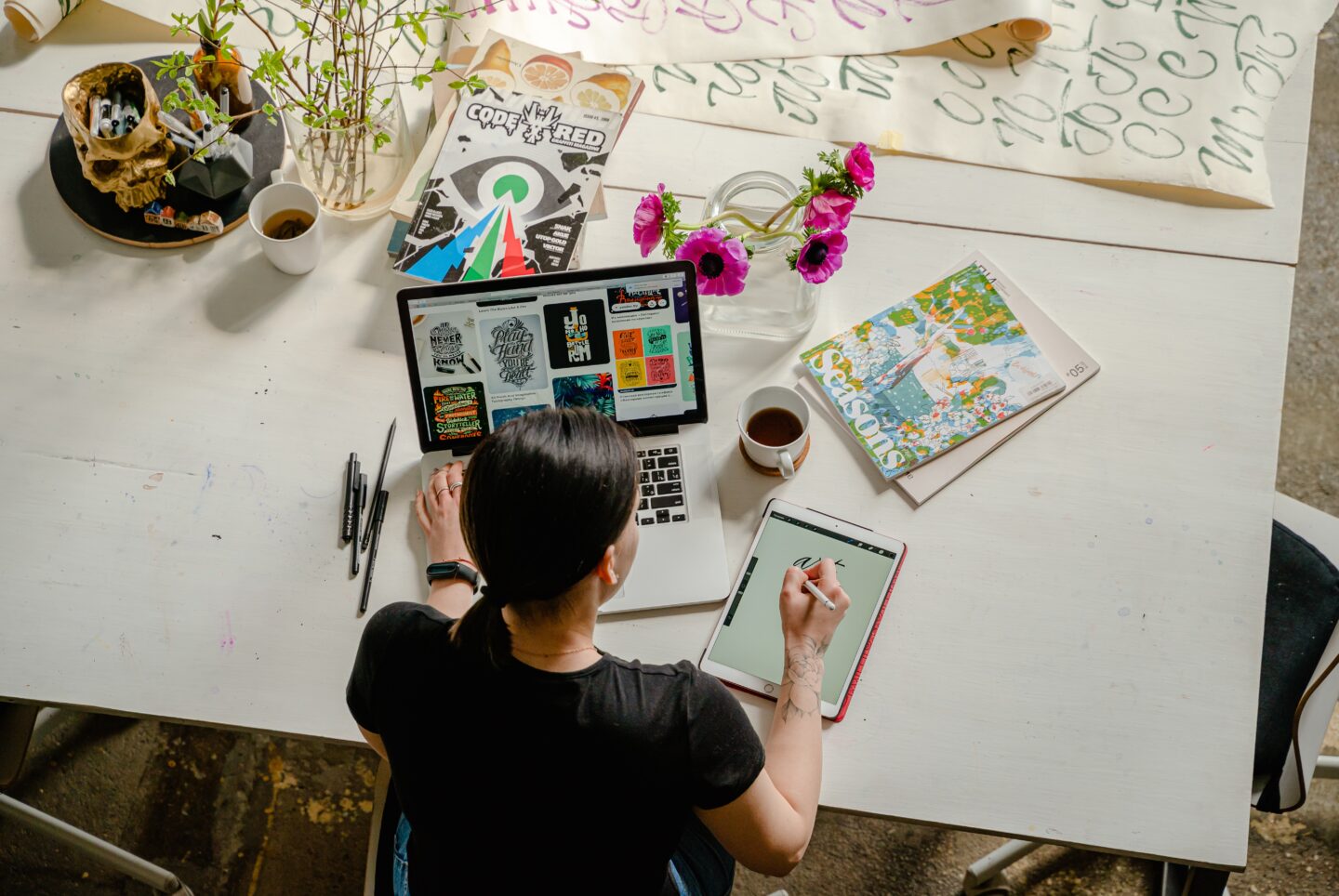 So, you just purchased your new WordPress domain and hosting plan, what next?
The next step is setting up the overall feel and look of your website. If you've been following my Blogging 101 series, this is one of the posts you may want to bookmark.
One of the most important components of creating your blog is finding the right theme. If you're new to the blogging world or web designing, a theme is the overall layout of your site. It's the aesthetic of your blog and gives your readers the first impression of whether they'll stick around to read your posts or press that X button. A website that looks professional and clean is what initially captivates your visitor and makes them want to look around and check out your other posts.
Investing in a nice theme will impress your readers and will look like you actually put a lot of time and effort into your blog. You may have already started blogging and have 20 posts published and wonder why you don't have enough readers, then maybe it's time for a change. If your main landing page is just a bunch of text with dull colors and nothing stands out to immediately hook the visitor, then I recommend playing around with new themes and doing a blog makeover.
Depending on your domain host, it may include additional themes over and above what's included with WordPress. There are a lot of great free themes available, but if you're like me, you want your site to look fresh and catchy.
Since I started blogging (about 8 years now), I've changed my theme probably around 5 times. There's a possibility that I'll change it again. I've purchased a few over time after checking out other blogs and absolutely falling in love with themes other bloggers use. So below is a list of websites with stunning themes I highly recommend.
Top 5 WordPress Theme Sites
Hello You Designs offers several WordPress themes that are elegant, bright, and clean and will be very popular with all bloggers of all niches. The themes are beautiful and have a very warm and inviting feel to them. I love how the menu and blog layouts vary in style. These are probably my top favorite picks and I've got the feeling I'll be updating mine to one of them in the near future. Gorgeous, gorgeous, gorgeous!!!
Pipdig provides themes that can be used for WordPress or Blogger/Blogspot users. There are a lot of lifestyle bloggers who use these themes. I purchased the layout called 'Venture' which was my previous theme prior to my current one. These themes look very professional and clean, perfect for those who want the magazine feel for their blog and the setup is very easy.
Bluchic themes are very chic and are fully responsive. Like Pipdig and Hello You Designs, this site has several elegant layouts to choose from. You can even grab some of their free themes: Adelle, Estelle, and Felice. These themes are great for female bloggers and entrepreneurs wanting to take their blog from a hobby to an online business.
Themeforest is a section in the Envato Market where you can find a lot of creative products to purchase – from WordPress themes to website plugins, free stock photos, and more. This is where I purchased my current theme called Bridge. This particular theme has about 200 demos with different layouts. You basically get more than 1 theme with this purchase and there are so many plugin options available. If you want full customization of your website, this theme is definitely the winner. I was originally overwhelmed with the options because there are many, but there's lots of support you can get from the developers as well as within the community of users. If you like lots of options and control over your theme, pick this one.
Elegant Themes offers a lot of layouts available for businesses and bloggers of all niches. If you're looking for something different from the typical feminine blogger look, then check out this site. They have some great themes for Travel Bloggers (Explorable Theme), Fashion Websites (StyleShop eCommerce Theme), or Business Websites (Fusion Theme). The great thing about Elegant Themes is that you can actually use all of the themes on their website by purchasing a yearly subscription of $89 or getting the 1-time purchase of Lifetime Access for $249. The Lifetime Access is obviously the best option between the 2, especially if you're looking to change it up once in a while, or if you plan on designing more websites in the future. Most themes cost $49 and up, so the yearly subscription with Elegant Themes gives you the most flexibility.
Before you even start publishing your posts, play around with several themes and see which one really catches your eye and looks best for your niche. Most themes allow you to do a live preview so you can demo the site before purchasing. Also, make sure you're checking each theme for a mobile-friendly (fully responsive) option. Fully responsive themes will adjust the overlook of the blog layout so it appears better on other devices – like a smartphone or tablet. Without this, your blog pictures may get cropped out and the layout will look messy. That's an important option since most people are now using their mobile devices to view things on the web.
What did you think of these themes? Which one is your favorite? Hope this helps you on your blogging journey! Don't forget to check out the other posts on my Blogging 101 series. See you next time!
Disclaimer: Please note that some of the resources and platforms mentioned in this post may contain affiliate links. This means that if you click on one of these links and make a purchase or sign up for a service, we may receive a small commission at no additional cost to you. This post is not sponsored in any way, and all opinions expressed are our own.